Mission
What is the most valuable resource on the planet? One answer I've heard to that question is money. I disagree. I think it's people.
My mission, in work and in life, is to connect and provide value to others, by helping them think about important ideas from a new perspective. My favorite way to do this is with online video.

Social media and online advertising have leveled playing field for anyone to share ideas, tell stories, and spread their message. For the past five years, I've refined my ability to articulate ideas and stories through online video, and reach people with messages that they find important.
Right now, there exist companies of less than ten people that produce YouTube content that regularly get tens of millions of views per month. These people live financially comfortable lives, while also having a massive impact on the world. In 2015, it was found that the top 3% of YouTubers receive 90% of the views on the platform.
That statistic is not randomly distributed. There are key content creation strategies employed by the top 3% of YouTube content creators that the rest of the platform is unaware of. If you watch and critically analyze these top creators, those strategies become more and more apparent.
As I made more and more content of my own, I became obsessed with these strategies. I created the video series www.WhyItsTrending.com as a way to share these strategies with a wider audience.
How Binging With Babish exploded
This is a video I made about the most popular cooking show on the internet, Binging With Babish. In the video, I talk about the strategy Andrew Rea, the creator of the show, used to grow his audience from 0 to over 3.5 million subscribers.
The video was well received by the Binging With Babish audience, and Andrew himself commented on the video, and subscribed to our channel. His channel, with over 3.5 million fans, was our 6th subscriber.
How Bon Appétit tells stories with food
This is a long-form analysis video I made with my production partner Oscar, where we analyze this Bon Appétit video that got over 2.7 million views in just 3 days. We talk about how the food and cooking portions of the show take a back seat to the characterization and storytelling.
One of the editors of the series commented on our video and validated our claims.
SMOSH's Sketch Comedy Formulas
In this video I break down six of the strategies that SMOSH, the largest sketch comedy channel on YouTube, use to make each one of their videos. SMOSH videos regularly garner millions of views extremely quickly, and its because of these six sketch writing strategies.
Afterbox
Afterbox is a mobile application I co-founded with my partner Zack Banack. In 2017, Afterbox was featured on Apple Music's television show Planet Of The Apps. `From this opportunity, Zack worked side by side on the app with Gwyneth Paltrow, ultimately getting a chance to join the Lightspeed Venture Partners Fellowship program in Palo Alto, California.
Zack and I spent the summer of 2017 as apart of the Lightspeed Fellowship program, where we learned the fundamentals of how to develop products for customers. I had a fundamental role in customer discovery, design, and the marketing of the app.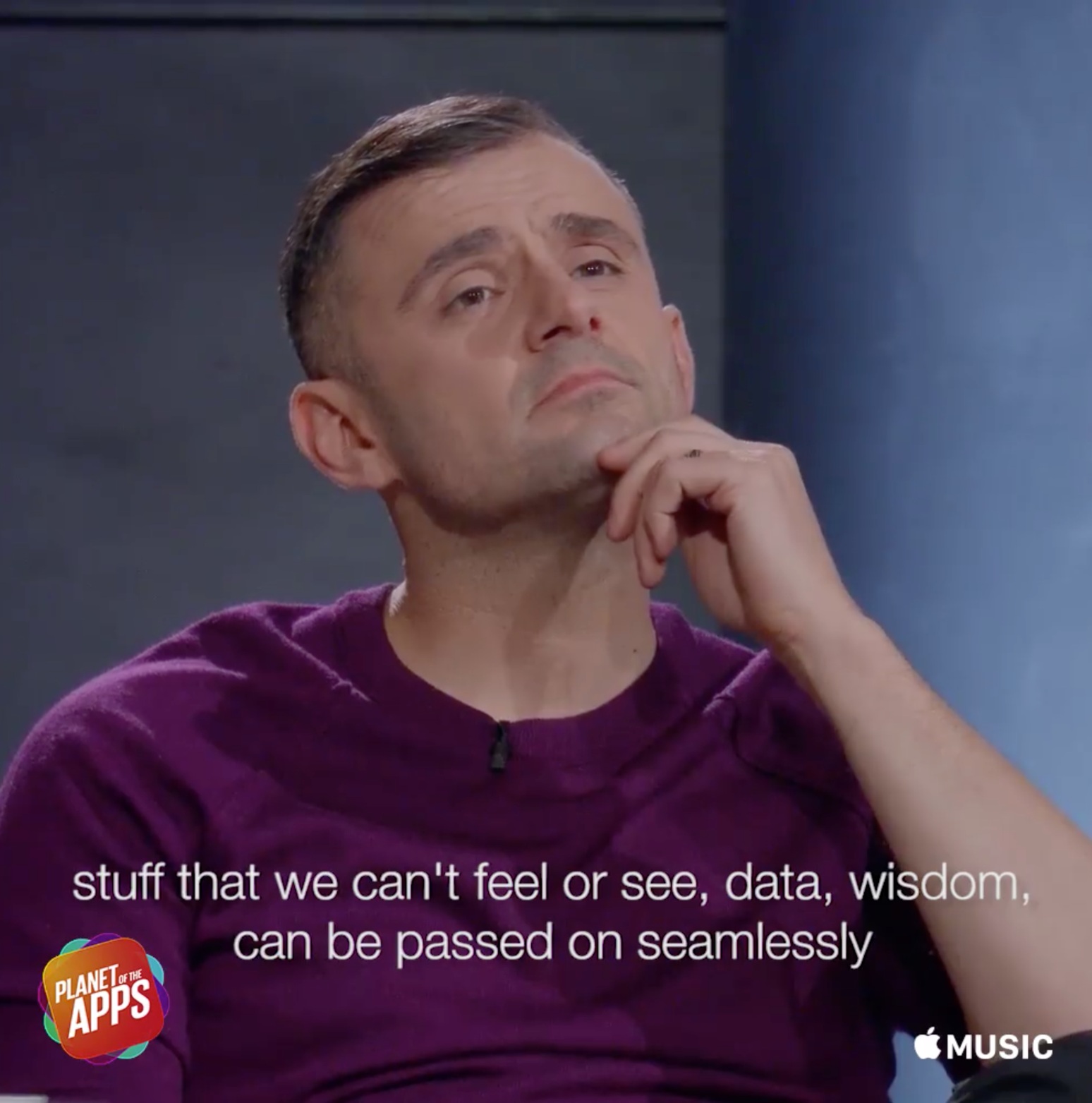 Check out the Afterbox pitch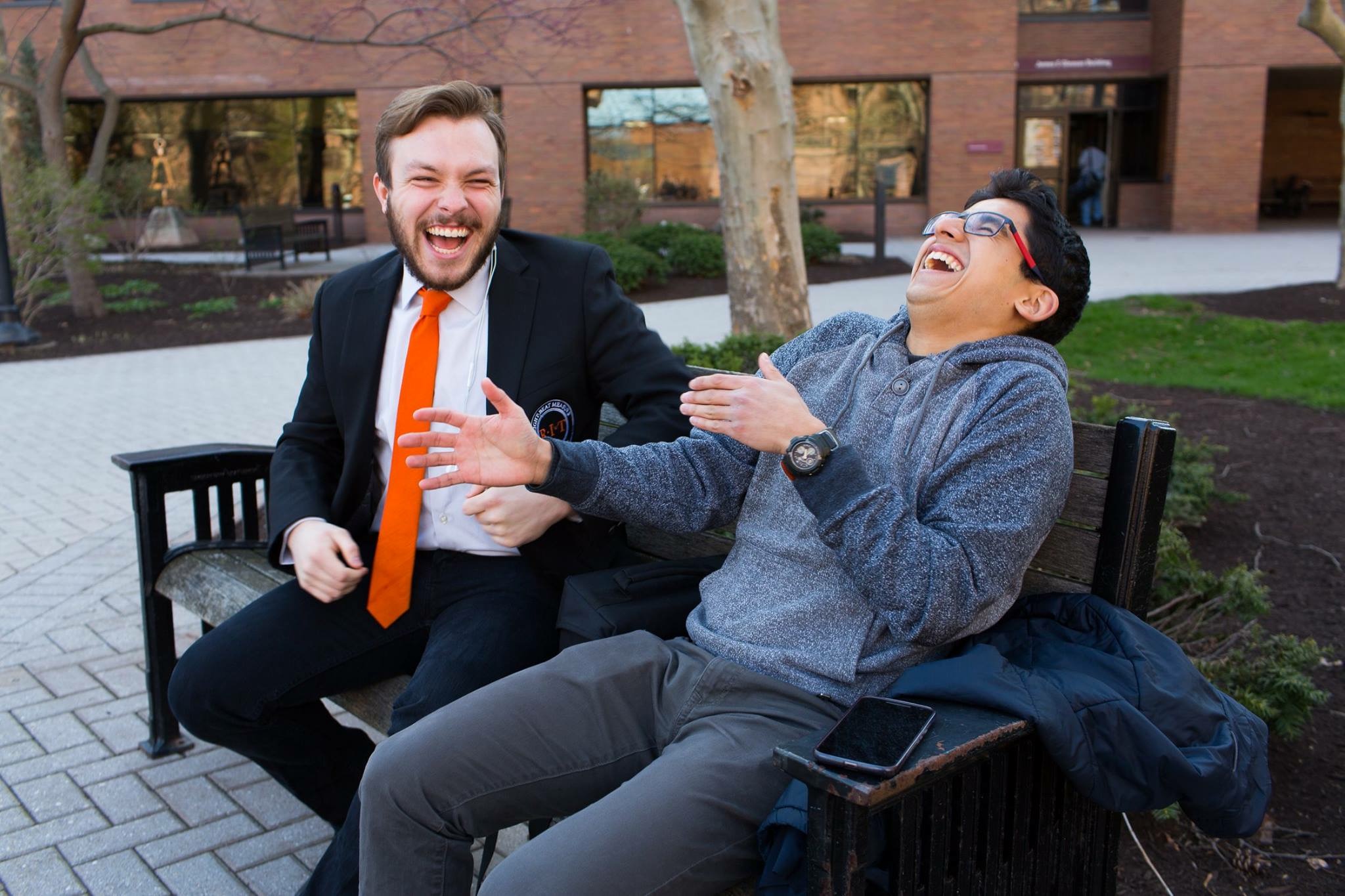 The RIT Newsman
Early on in my college career, I felt unsatisfied with the online content that my school was producing. I saw a vibrant community of truly inspiring students all around me, but it seemed like RIT was more concerned with making online content for parents and alumni, with the intention of eliciting further donations.
It felt like the voice of the student body wasn't being outwardly represented to new students. A voice that was intelligent, and funny, and energetic. I wanted to change that. I wanted to make content for the people that truly made RIT great, the students.
I bought a cheap microphone on the internet, threw on a suit coat, and elicited the help of my videographer and best friend Oscar Estrada. Together, we created The RIT Newsman, an online entertainment news series about RIT students, for RIT students.
We would attend campus events, have as much fun as possible, and then spend hours and hours editing the footage into short news segments for social media.
The series quickly became the most popular online publication on our campus, receiving over 200,000 views in its first season of production. For the first time in our lives, Oscar and I felt like we might one day be able to support ourselves as online content creators.
In 2017 the series was picked up by the RIT Office Of Undergraduate Admissions, where Oscar and I continued to produce the series as RIT employees.
The success of the series culminated in 2018 when RIT's Saunders College Of Business and the Study Abroad Office worked in tandem to send us to RIT Croatia, to make a series of videos about RIT's international business program.
I run an obstacle course with the president of RIT
This is one of many news videos my production partner Oscar and I made about events at RIT. Although I hosted the series as Oscar filmed, we would share in the post-production work, storyboarding and editing the video to perform well on social media.
This video is about Freezefest, RIT's annual winter festival. I got the chance to participate in the snowboard tricking competition, as well as run the Winter Warrior obstacle course with RIT's president, Dr. David Munson. I also got to do an exclusive interview with Joywave, Freezefest's musical guest that was previously featured on Jimmy Kimmel Live.
RIT flew us to their abroad campus, RIT Croatia.
After the initial success of our first season, Oscar and I worked with the RIT Study Abroad Office and the RIT Saunders College Of Business to organize a trip where we showcased study abroad opportunities offered at RIT. This is one of six videos where we give a comprehensive tour of RIT Croatia, one of RIT's abroad campuses.
Check out RIT's Nap Map
This is one of our earliest videos that really caught on, garnering over 14,000 views on Facebook. It features the RIT Nap Map, a comprehensive guide to all of the locations on campus where students can sleep. The map was developed by a team of RIT engineers affiliated with RIT's student government.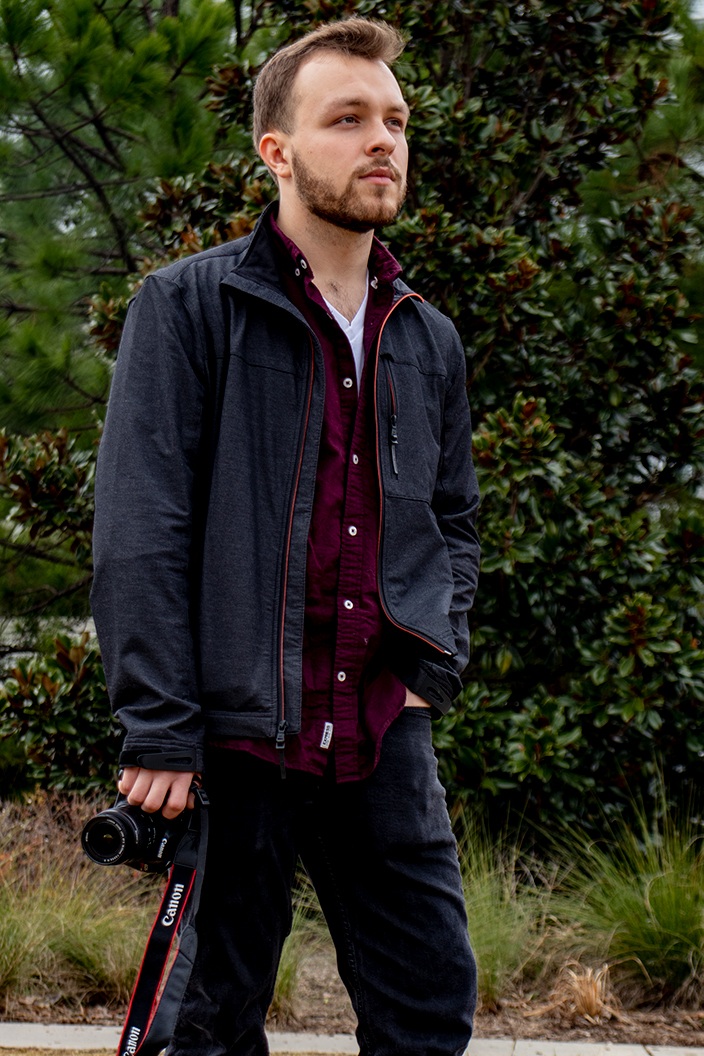 I founded Launchpad Online Marketing in 2016. It was originally conceived to be a video-marketing company for small businesses that lacked an online social media presence. Although we did produce a small amount of social media content for small businesses in our area, Launchpad instead evolved to deal primarily in freelance video production jobs for clients like The Cause Collaborative.
Through Launchpad, my team and I learned how to work with clients of all different kinds. We produced a variety of videos that each required a different style and tone.
Amanda's story of addiction
This is one of 20 videos Oscar and I made in conjunction with Rochester's Cause Collaborative and ROCovery Fitness. ROCovery Fitness is a rehabilitation gym in Rochester dedicated to facilitating the recovery of people in addiction.
This video campaign garnered over 40,000 views on Facebook and helped spread ROCovery's message of rehabilitation and community to the greater Rochester area.
Lourdes and Brendan's Wedding
This is a wedding video that we made at Launchpad for some friends of ours. Strapped at the last minute without a photographer and videographer, Oscar and I stepped up to the challenge.
RIT's MAGIC Center - An Unconventional Tour
While apart of the MAGIC Center Co-Up Program, Oscar and I were asked to produce a tour video of RIT's new multi-million dollar MAGIC Center. We of course said yes, and put our own creative spin on things.
Following the unconventional storytelling techniques we observed while working on www.WhyItsTrending.com, we created this guided Nerf Blaster tour video.
The concept was to insert a compelling narrative story arc into the tour to make it more engaging.
TigerTechTees
TigerTechTees.com is an online merchandise store I created in 2017. I created the store to cater to the RIT community and based the merchandise designs around jokes and memes that were popularized by RIT's student body.
I worked with a group of two designers to design products, developed a payment structure, and used Shopify to host the site and facilitate the transactions. I then used guerilla marketing tactics to promote the store by printing out stickers with the designs and links to the site, and spreading them throughout campus.
The store was a financial success. In 2018 I discontinued TigerTechTees in preparation for my move to Atlanta, Georgia.